In recent years we have seen lots of YouTubers collaborate with other YouTubers on YouTube. Collaborations have taken the platform like a storm. On an alternative day we can see our favourite YouTubers and brands collaborating with each other and it becomes pretty normal for us.
Now, in this scenario, we can get some benefit from it. Because YouTube has over 2 billion active users, lots of brands and influential YouTube channels are there. So, developing a long lasting relationship with others can help you to promote your channel and your career as a creator.
But doing it successfully is a little bit of a tricky task for a beginner.
So, how do you collaborate with others on YouTube in an authentic way? How could you understand that the respective brand or YouTuber is actually fit for you or not? 
These questions are important because you don't want to take any kind of risk of damaging your channel's credibility, reputation!
That's why you need to read every bit of the word. Because, who knows these words may save you in the end from a grave risk. So, read these best ever tips to have successful collaborations.
What is YouTube Collaboration?
By these duo words you can understand pretty well that collaborating with other YouTubers is a form of collaboration done on YouTube by small content creators or YouTubers or sometimes even brands to help each other to reach each other's audience.
This YouTube collaboration really helps them to further grow on YouTube. So collaboration with other YouTubers creates a win-win situation for both of them who are collaborating on this platform. That's why this is so popular these days. 
Some common examples of collaborating on this platforms are:
1) Meetings of the gaming and comedy field
2) Hosting each other videos (And this is really very popular)
3) Shouting one another out
These are some of the ideas to collaborate with other YouTubers are trending and popular on YouTube. You can choose any of this to do collab and increase traffic on YouTube videos.
7 Best Impactful Tips On How To Collaborate On YouTube Successfully In 2023
1) Make sure you find YouTubers on your level
Audience size matters in case you want to collaborate with other YouTubers. When it comes to collaborating with others, it becomes very important that both of you have almost the same amount of views and subscribers. 
And no need to worry my friend, it's not required to have 1000 subscribers or viewers on your channel to even think about collaborating. You just have to make sure that your collaborating partner's YouTube channel is also almost the same as yours.
But if you choose a creator much larger than yours from the point of having subscribers, views etc. then you may not receive a good response from the other YouTube channel. 
Because you are a creator with lower subscribers and views than your chosen YouTube channel. May be, if you collaborate with each other you could get a huge benefit from this collaboration. But the other channel may not be able to gain the same amount of result like you've gained.
Example
We all know THE Mr. Beast on YouTube. He is one of the most influential YouTuber in the world now. His channel has over 160 million subscribers.
And lets assume, I also have a YouTube channel named "big head boomerang" something like that (I know that this name sounds a little bit stupid but you'll get the point) with just 1000 subscribers and 200 views.
If we do a friendly collab with him I'll get a ton of new subscribers and unthinkable views count overnight. And this would be without working years on YouTube if my videos are compelling. But what will he get from me other than a huge cricket sound or a lollipop?
Get the idea? Good! 👍
2) Your collaborator should be in your niche
If I say it straight, the main purpose of collaboration is to reach new audiences who'll be interested in our niche, which will give you an explosive boost on YouTube.
Isn't that right according to what you read till now in this article and what other experts are saying?
Now, let's say my YouTube's niche or topic is asian recipes. I upload daily videos on this topic. One Day I decided that I needed to do collaborate with other YouTubers and after searching on YouTube, I found a channel with almost the same amount of subscribers and views as me. Perfect fit, right? 
Not so fast!
Before deciding that this particular YouTube channel is a perfect fit for me to do YouTube collaboration, I need to check whether this channel's niche or topic is the same as mine also.
And here, I found that this channel is all about makeup🙄
Yeah, that emoji's reaction would be proper if I decide to do a collab with this channel's owner. Because, that's odd, right? From this collaboration nobody would get the magical benefit like how I would if I do a YouTube collaboration with a channel in the same niche or field as mine.
That's why it is very important to choose and find a YouTube channel which uploads videos on the same topic as our channel's.
3) Before sending collaboration email brainstorm about video ideas
Did you ever get any invitations via card in your lifetime for any occasion that are wired from the point that whoever is inviting you that person doesn't have any clue about what's going to happen or what the program is all about?
Probably not.
Generally, we never see that kind of weirdo here and there in our society. But when it comes to talking about YouTube, this kind of weirdo surely does exist. Actually many people are making this mistake.
There are some YouTuber who want to collaborate with other YouTubers. Because they know if they do collaboration then their channel will be boosted exponentially. So, they just find someone who can be a YouTube collaboration partner and send a mail with some words requesting for a YouTube collab.
But in reply when that person asks about the video idea then they cannot give a proper, clear-cut answer because although they want to do a collaboration they don't have any idea about collaboration. 
Now do you think that if you do that you can get a YES for a possible YouTube collaboration. Obviously not! If you could not say anything about the topic or idea for the collaboration, or even if you could but you fail to write about the topic in a convincing way, or can't explain what kind of benefits he/she will get by doing collaboration then nobody is going to say YES.
What you need to do
So, before sending emails to collaborate with other YouTubers, first brainstorm and jot down three to five collaboration ideas, explaining how the collaboration would help him/her also. In this way, you actually would clear the path for other YouTuber to say big YES with a pleasurable smile.
4) Giving some thought on video style is important
After approaching another YouTuber for a good friendly collaboration, if a YES comes from that side then the next step is to nail down a video style.
There are mainly four ways to collaborate with other YouTubers:
1) Both YouTuber meets in person
Let's name these two YouTuber. First one's name is John and the second one's name is Micheal. When John and Micheal would do a collaboration in this style then they both would meet in person and shoot two different videos entirely. 
The first video would be uploaded on Michael's YouTube channel and the other video would be uploaded on John's YouTube channel. But they both will make their presence in each video.
2) Shooting videos separately and join those
Another thing they can do is that they (means John and Michael) can shoot their videos separately and after completing the filming process they can join their video clips to create one single video.
3) Both YouTuber can takeover each other channel
If John and Michael both choose to make a collab video in this style then they can film two different videos. Here John will make a video and another video will be made by Michael.
Then after filming and editing the first video filmed and edited by John will be uploaded on Michael's YouTube channel and the second video made by Michael will be uploaded by Michael will be uploaded on John's YouTube channel. This video style is perfect for large popular channels with 500,000 or more.
4) Can create a hybrid video
So what is the meaning of this? This is simple. Let's assume John and Michael decide to make a video whose topic is "6 tips to build an attractive outfit for a party".
In this video they can share tips. Maybe, John appears at the first half of the video and shares the first 3 tips and then Michael appears and shares the remaining tips. This is a great way to collaborate with other YouTubers.
5) Fix a realistic date to upload collab video on YouTube
Yes, making a collaborative video surely is fun but the fact is that it takes time to plan and execute successfully. So, when you're planning to collaborate with other YouTubers, then make sure that you set realistic date and time for each and everything from writing script to filming to editing to publishing everything.
And if you both are planning to shoot separate videos and then publish on each collab partners channel then you need to upload both videos at the same time. If you do that then you can ask users or viewers to other videos which may be the second part of the first part.
Only if both videos are available on YouTube and especially on both partners' channels from the beginning then this style will get the chance to showcase the magic of its own.
6) Promote your collab video
If you just think that shooting a collaboration video and uploading that on YouTube would do fine and you would get wonderful results overnight then you, my friend, are making a grave mistake. 
Because on YouTube just filming and uploading content or video isn't everything without a thorough promotion of your video. I wouldn't say that you'll get literally zero results if you don't promote your video or very little results but it won't reach that highest level where it should.
So, this is where we got to see the real importance of promoting your collaboration video to maximize its results. 
There are mainly two ways of promoting videos.
Ways to promote your video
1) Free way
There are a couple of ways you can promote your collab video for free and reach a wider audience. This way your video will get more eyeballs and more people will know about your collab video and in exchange you don't even have to pay a single penny. Isn't it awesome!
Anyway, let's talk about the ways you can promote your video for free. Those are –
YouTube community tab

Facebook groups

YouTube info cards

Email newsletters

Twitter 

Instagram stories

YouTube end screens
2) Paid way
It's not like you'll not get to see any results if you choose to promote the collaboration video or videos in the free ways. You might get a huge result. But all of those totally depend on your luck. Because, in today's picture, free ways mostly fail to give us results. That's why most of the people are leaning on to the side of paid ways, especially through YouTube advertising.
Without any ads nobody can hit the high shot in this competitive, crowded space of YouTube. And if a person choose to promote videos through ads then that person would be on the top of the game. Because then that person will have a high level of chance to get the desired result. 
So, if you want to invest into something where you can be sure that you would have the highest possible outcome for your content, then don't look in any other direction. Our beloved YouTube ads are your only option.
7) A game changing tip & the most important one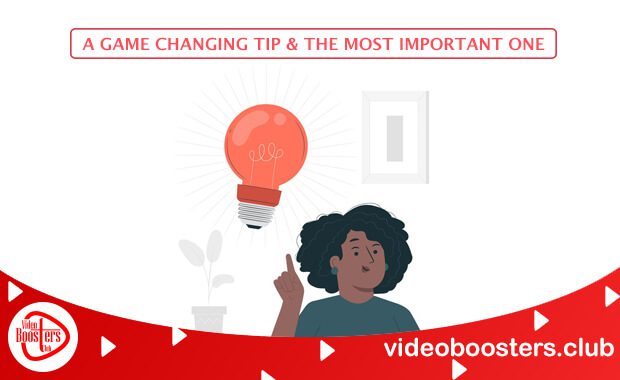 Now you can go into the path of ads on your own or with the help of experts. You can choose whatever you think will be best for you. But my advice is that you should choose to hire a YouTube promotion service.
Because they have their own team of experts. Who will make sure that you get what you want. And all of them will be industry experts, having a strong experience and expertise in YouTube ads. 
This will save you from the inevitable money loss. 
After reading this sentence you may be wondering, how hiring an agency can help you to save my money?
DON'T WORRY! I'm telling you. If you as a beginner without knowing all the techniques, tricks just start to promote YouTube ads then inevitably you'll lose a lot of money. You may after spending so much money you would not get much of the result because you don't know how to precisely target YouTube ads.
Conclusion
The above mentioned factors are essential to collaborate with other YouTubers. Remember, the true essence of collaboration lies not only in the numbers – views, likes, and subscribers – but in the authentic connections formed, the stories told, and the impact made.
As you navigate your own content creation journey, consider the powerful impact that comes from reaching out, forging partnerships, and discovering the magic that happens when creators unite.
So, let this article serve as a reminder that in the world of YouTube, collaboration is not just an option; it's a gateway to a brighter, more collaborative, and interconnected creative future.