YouTube is the second most visited website in the world, with more than 2 billion monthly  users. We as a creator always want our videos to trend and reach various milestones. But, we often ignore the necessary factors that are required to recording YouTube video.
If you're just getting started as a YouTube creator and want to record videos like a professional then you are at the right place.
As a creator, the first task to be mastered is recording YouTube videos. Most of you think that you need expensive equipment and tools to create an effective video but having that doesn't ensure your video is effective and impressive.
Tools are important but it isn't solely important. The technique and the content you use while recording YouTube videos are more important.
So you need not worry if you don't have a DSLR camera or expensive tripods. All you need is your phone and you are ready to create your YouTube video.
Planning is the foremost step while recording a YouTube video but this step is ignored by most of the creators. Before starting to record your video you need to plan the same and ask yourself various questions like-
What is the aim of recording a YouTube video?

Why are you making the video?

For whom you are creating your video? 

How will you record your video?

When will you record your videos?…etc
So, you need to make a proper plan before recording a video. The better the plan the more effective your video response.
2. Know your Target Audience
After planning your video, the next step is to know your Target Audience. It means you should know for whom you are creating videos and what their needs and demands are. And then, record the video as per their needs and demands because the audience is the key person for whom we are creating videos.
Also, they are the ones who are going to watch your videos. Thus, the more you create your video as per the audience's needs, the more subscribers and views you will receive and you will be able to promote your YouTube videos with ease.
You can also check out your audience and their interest from the YouTube studio statistics. And, by properly analysing the stats of your audience you will be able to know about your audience.
It will help you to know which type of videos are more preferred by the user and based on that makes the decision on which topic you will make the videos.
Writing a script is important before recording a video, it helps you to remember the important points and properly represent yourself in front of the audience. The following points are to be considered while writing a script:
Scripts need to be edited and rectified again and again. 

Almost every creator writes the script before recording the videos so that they don't forget the important points. 

Scripts need to be practiced more and more to bring confidence among the creator.

It brings a sense of confidence to the audience in the creator. 
The script isn't required in vlogging but besides this, it is required in every type of video whether it is an educational video or a comedy video.
We all want high-resolution videos. But, If you are new to YouTube then you need not spend on an expensive  DSLR camera for higher resolution videos, your mobile camera is enough for recording YouTube video. All you need to consider is the following points. 
Use the back camera because in most mobile phones back cameras are of higher resolution as compared to the front camera. Prefer back camera while recording youtube video. 

Use a clear background while recording the video, you can use the green background as it will help at the time of editing.

Don't be too close or too far from the camera while recording the youtube video. 

Record YouTube videos in Landscape mode for better quality.

If you are creating the YouTube shorts then use the portrait mode.
So, Use the back Camera to get high-resolution videos. The better the quality of videos the more audience you will get.
TIPS- Content is what matters to the audience. So, don't focus on only resolution and equipment. If you have better content then you need not worry about anything.
Yes, this is a small but important aspect. Before recording the video you must wipe off your lens with a clean cloth. Many times it happens that you have recorded your video and you didn't get the quality of the video that you expected.
Sometimes these small things make big differences. So, before recording a YouTube video, clear the lens of your mobile phone or camera.
6.  Lighting Is The Key Factor
Lighting plays a very important role while recording YouTube videos. It is neither too deem nor too bright while recording the video. If you don't have your studio then you don't need to be worried.
You have your natural studio full of lights. Yes, I am talking about sunlight. It is far better than any studio light and free of cost.  
So, next time make videos in front of the window. And try to make videos in the morning light.
No one wants to watch shaky videos. The video should be still to grab the attention of viewers. A perfect and still video helps to grab viewers' attention.
Suppose you are on a moving train, Are you able to read an article? No, It needs some effort. In the same way, shaky videos withdraw the viewer's attention.
You can also use tripods to make still videos if you don't have the same then,
put your camera or phone against the wall or any support.  

hold the phone with both of your hands to ignore shaky videos.
And now say No to shaky videos and record even videos to increase subscribers to your channel.
For recording YouTube video, the sound quality should be better. Don't worry if you don't have expensive microphones or headphones, your mobile phone is enough to record a better-quality video. All you need is to consider the following points –
Creating videos at noise free place means avoiding making videos outdoors, except for vlogger

Reduce echo in the room. The more the room is filled lesser you would need to buy a microphone and the sound quality will improve

Use headphones or earphones but it isn't the essence.

If you live in a noisy place or roadside, make videos at night and do the editing work in the morning because morning is much noisier than night.

There should be a proper balance between the background music and the voiceover.
It is a difficult task to talk in front of a camera because it is a non-living object and talking in front of someone who is not listening or replying to you sometimes demotivates us.
And for this you need practice, you can assign things near you and talk to the those objects near you, yes it sounds silly but this will help you. 
So next time don't forget to ask your mobile phone..How are you? Or Are you enjoying my companion?
10. Don't Trick The Users
Sometimes creators try to manipulate the users just for some views. They put irrelevant titles on videos. Ensure that the thumbnail is relevant to what you deliver to your audience on the video. If you don't look into these factors it may affect your watch time which will adversely impact the algorithm.
So don't try to fool your audience; they know everything. If you are making genuine videos then the audience automatically checks out your videos. Don't use these types of tactics at the time of recording Youtube Video.
11. Create Short And Clear Video
Don't record too long videos as it not only increases your burden while editing but also makes your video lengthy. And moreover, no one wants to watch lengthy videos.
You can also use YouTube Shorts to increase more views on your channel. Try to make a maximum of 20-25 minutes videos. Duration more than that loses the attention of the audience. 
Videos should be clear means while recording YouTube video we should focus on the subject (yourself or the object you are capturing) rather than any other things.
One must look at the camera while recording a YouTube video. It makes your video interactive and helps you to get connected with your audience.
If you look out elsewhere you may lose your audience. So to be interactive and make a connection with your audience look at the camera in the same way as you look out of someone's eyes while talking to them.
It brings a sense of trust and connection between the creator and viewer. So, you can imagine while looking at the lens that you are looking at someone's eyes. This will help you.
There are various video editing apps available on the Play Store. While choosing the app one must be choosy because after recording the video the next and most important step is to edit the video. So following points are to be considered while recording the videos.  
Try to use an app that doesn't put its watermark on your video as it looks unprofessional and makes a bad impression on your viewers. So, go through proper analysis while choosing a video editing app.

Check out what your competitors are using.

In case you are ready to spend some penny then you should try free premium membership of various editing apps and finalize the same.
If you are new, then don't spend a single penny on video editing apps. There are a number of free apps available on Play Store you can use the same for editing your videos like professionals.
14. Attention-Grabbing Intro
Clearly explain to your audience what they are about to see and how that will benefit to them. The initial 15 seconds of video is a very important part of your video based on the viewer deciding whether to stay on the video or switch to another video.
So make your 15 seconds (intro) of video in such a way that your video gets the viewer's attention. Hence, create your intro in such a manner that it grabs the attention of more and more audiences.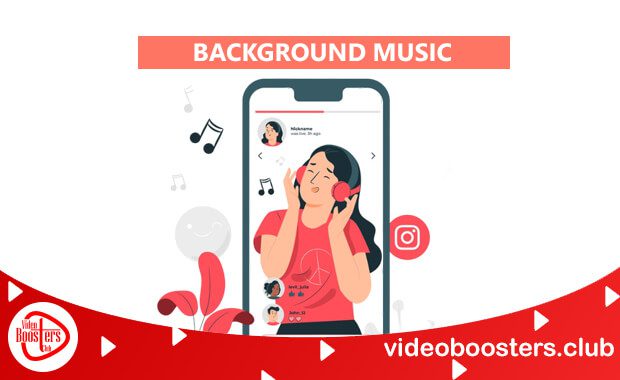 One must use soft and light background music. There should be a balance between the main audio and background music. Sometimes the volume of background music is higher which leads to suppressing the main audio. So make the proper balance between the same.
Conclusion
These are some of the important points to be kept in mind while recording a YouTube video. As I already said these are small things but these small things are going to make big differences. 
Tips- Before recording YouTube video trending topics need to be analysed. It will help you to quickly increase subscribers on YouTube. 
Now I ask you: Do you need expensive equipment…?
The answer is NO. So, DON'T rely on your equipment and technology as a substitute for good technique.
Viewers are 5X more likely to use YouTube in place of any other websites. Even now people use youtube search in place of Google search, because videos are preferred nowadays. Every 3 out of 5 people prefer YouTube search.
And Now, is the right time to explore this field.