YouTube, it's just not a word but it's a brand on its own. It's very helpful to make your brand as well. YouTube being almost similar to other social media yet it's very different and with growing competition it's getting harder to catch or crack the market. People nowadays are becoming more selective about what they want to watch or what they can watch and therefore growing subscribers which can help you to grow your views is becoming harder. In this blog, we will be covering the basic and costless as well as some costly methods that can be used to get more YouTube subscribers in a very organic way. 
YouTube is becoming a very important part of our business life, it won't be very wrong to say 'our daily life'.
From finding recipes to creating an image of your brand it can all be done if we have YouTube and can work or know to work efficiently. Your YouTube channel is nothing without subscribers. Whether you want to earn money or you want to build your brand, subscribers are the one most important factor for your YouTube.
Now achieving YouTube subscribers can be a difficult task but we have got you covered. By following these few steps you can easily get more YouTube subscribers. 
Let's start with the simple one.
1. Ask Your Viewers To Subscribe
Well asking your viewers won't hurt or damage anything instead it would have the potential of turning your viewers into subscribers.
It won't work as a magic trick, but it will surely help you increase traffic and achieve some subscribers at least. 
Sometimes viewers need to be reminded that if they want to enjoy such great content they need to subscribe to the channel.
And also keeping in the mind of those audiences who have just started using smartphones or watching YouTube might not know how to subscribe and what is it. So asking for it will definitely help these kinds of audiences as well to get more subscribers.
Your content plays a very important role in getting your viewers and in turning them into your subscribers so that you can promote your videos easily.
To get more YouTube subscribers you must first select your target audiences, it helps you to narrow down and make a detailed layout of your videos, type of videos and the way people would approach them. 
For eg. – Suppose you want to be an influencer for the beauty industry, in that case your content should consist of makeup tips, beauty tips, for beginners as well as for pros, reviewing the brands etc. 
Here creating contents of movie reviews, Tv shows, food blogs won't initially help you as your target audience would be the women and makeup enthusiastic.
Content just doesn't  mean randomly picking up anything and making a video in it, but a detailed plan of what you want to exhibit and show to your viewers.
To get more YouTube subscribers you have to create content which will be engaging and interesting. 
To make interesting videos you must include;
 

Hook

– Just like catchy headlines. It should be short, crispy and sweet.
Intros

– It's an optional thing but just giving an intro can enhance the possibility of more understanding between the viewers and thus can make you look a better person and thus increases your chance of getting more YouTube subscribers.
Body

– It is the main part or message that you want to give to your viewers. It should be something that should be new, unique and helpful as well. This will lead to your viewers to follow and watch your videos again next time.
By maintaining these things you can surely convert your viewers into your subscribers and get more subscribers for your YouTube channel.
3. Give A Little Sneak Peak Of What Your Upcoming Projects Are
If the next videos are of your audience likings they will surely have the interest to know more about it. Then you can just pop it out to subscribe and they will immediately do it. It will help you to get more YouTube subscribers.
4. Interact Or Engage With Your Audience
By interaction you mean the way you speak and present yourself. Replying to their comments or by just simply liking their comments can help you to form a relationship or bond with your viewers and thus can turn them into your subscribers.
5. Be Consistent Or Be Regular
It has a simple logic behind it. The more you are active or post, the more it shows your presence to the ones actively watching or looking for the content of your niche. 
Make a routine of when you can post. You can post two times a week or three times or just once a week but be regular so that the interested viewers can know right when to come to your channel and not forget about your channel.
6. Aesthetics Of Your Channel
Yes you read it correct aesthetics counts a lot for a channel and for attracting more viewers and to get more YouTube subscribers.
These aesthetics includes: 
Banner art – It's an art or a banner that shows what the channel is about. Make sure that the banner should be pleasing and inform your viewers what they will get in the channel. 
Channel icon – It's your logo for your channel. Make sure it represents exactly what your brand stands for or what you and your channel stands for. 
Channel description

–  Describe your channel in 1000 words of your aim and what you are creating for.
Your video Thumbnail – It's a still image of size 1280* 720px of your video. You can say it's just like a cover for your video. Having a good thumbnail that attracts the viewers at first glance gives you a right thumb to get more YouTube subscribers.
These are small things but if done carefully it would make the perfect aesthetic and can help you to get more subscribers.
7. Create A Channel Trailer
This works the same as a movie trailer.
YouTube customization settings allows you to choose to show one video to your subscribers and other video to non subscribers. 
Use this feature to show trailers to your non subscribers to give them an idea about your channel.
8. Promote Your Youtube Channel In Other Social Media Accounts
Promotion can be the best thing , as you already have a base of people following you use them to get more subscribers.
Asking your friends and family to promote your channel might also help in achieving more subscribers.
Nothing is more good and effective than good research.
Do your homework and research your keywords related to your subjects, hashtags. This might help you to communicate with the right group of people and get more YouTube subscribers.
Conducting contests can draw attention to more people about your channel. 
Conducting regular contests can also help you to get more views on YouTube and therefore those viewers will eventually become your subscribers.
11. Collaboration Or Invite Guest In Your Channel
One of the best ways to get more YouTube subscribers is to have Collab or invite influential   people having a large amount of followers in their channel. 
This can result in attracting more viewers for your channel.
It would be like sharing the subscribers.
12. Show Your Content Strategically On Your Channel Page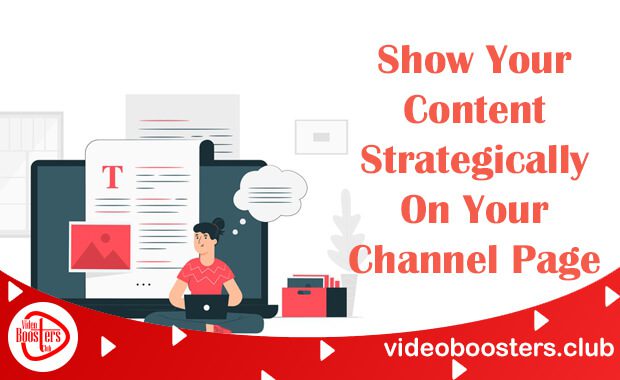 You can add up to 12 sections to your channel page.
You can use it to show the playlist that you think would attract the viewers the most.
Use it strategically and do your research and make a list which would help you to get more YouTube subscribers.
13. Use Clickable Subscription Tools In Your Videos
Do provide or give references of your other videos in the current video, this might catch the attention of the viewers. As a result, it will increase your subscribers on YouTube.
Also provide the link of other videos in the description box. 
Use the end screen where you can remind your viewers to subscribe. 
Conclusion
At the end you can also buy YouTube subscribers which can also be a great option to grow your channel fast. But in order to promote your brand you can use both organic and paid promotion. So use these methods listed above to get more YouTube subscribers organically. 
Yes, it might take time and struggle for doing so but the results will be sweet and the worth of your time. 
Hope these help, best of luck.